Come on out for one of our many exciting events that we hold weekly at Strictly Broken! We host events from many trading card games including Weiss Schwarz, Cardfight Vanguard, Buddfight, and Pokemon!
Bushiroad Shop challenge 2019
We had great turnouts at all of our Bushiroad Shop Challenges this year. We held tournaments for many of the competing players in BC. We held events for Weiss Schwarz Standard, Vanguard Standard and Premium, and Buddyfight.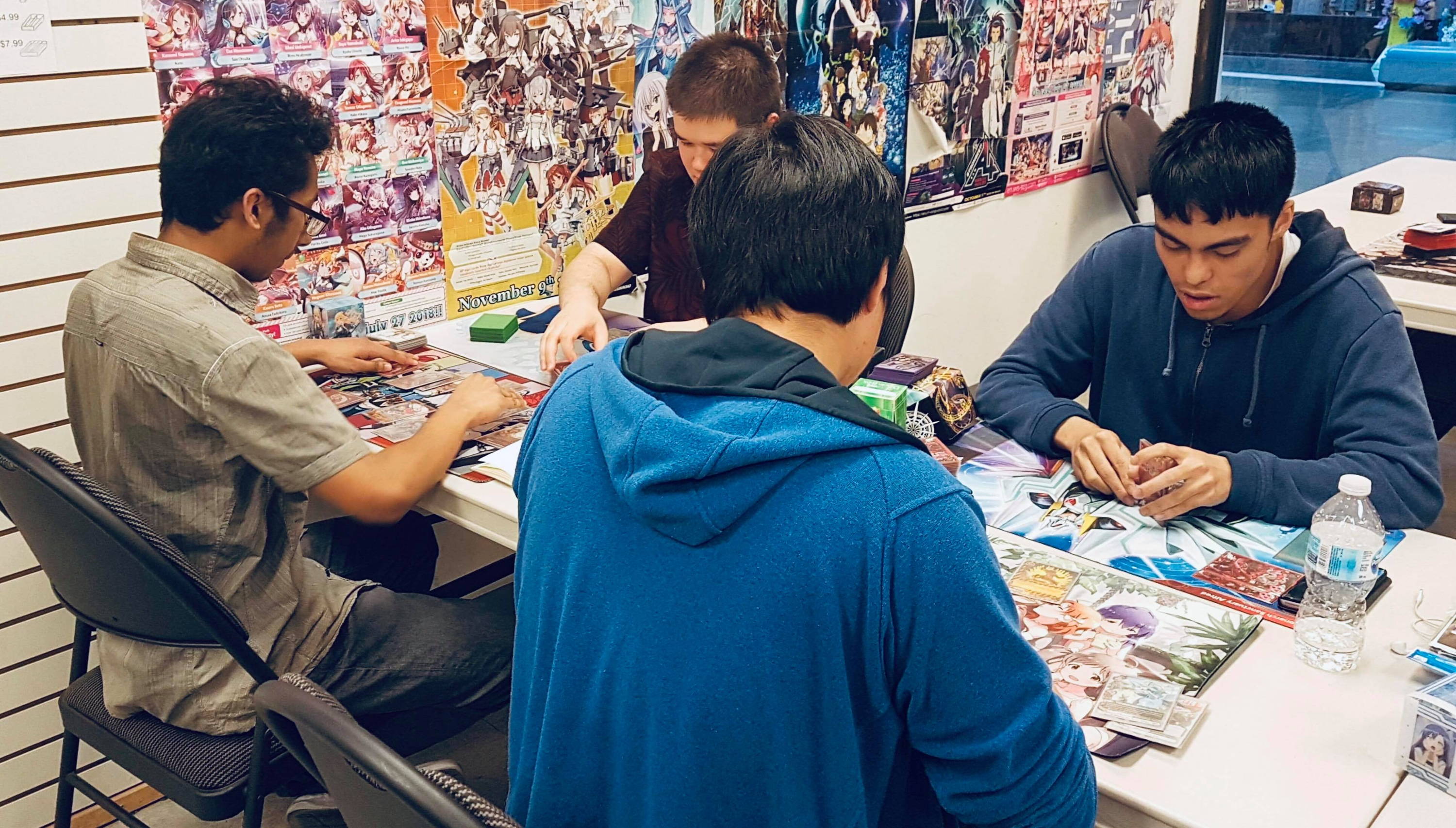 We held our first Pokemon League Cup and had a great turn out of over 30 players! We even had a surprise visit from Pikachu himself! Some of the top decks included: Pikachu-Zekrom and friends, Zoroark Lycanroc, Zapdos Ultra Beasts, Zapdos Garbodor, Blacephalon, and Ultra Necrozma.